Make your PDF file accessible checklist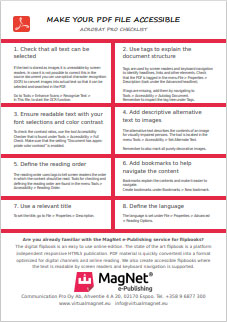 Here we show you how to increase the accessibility of your PDF files, especially for visually impaired persons. Such persons usually use a screen reader and keyboard for navigation.
A practical printable A4-checklist helps you keep the accessibility instructions close at hand whenever you need them.
Includes all steps and instructions for Acrobat Pro.